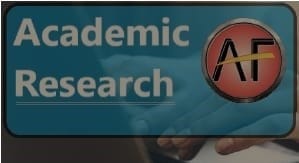 Donation Alert!
Donate to AbdullahFarhan.com, Your help is needed to keep this site alive in order to consistently help the community. Thank you
Donate to AF.com
Help This Site Stay alive 🙂
Help to keep the project going, as it has been funded entirely out of pocket without any external funding or financial support of any sort. The resources cost hundreds of dollars annually. We truly appreciate your consideration of donating and your help to KEEP THE PROJECT ALIVE. Support the cause and help site visitors advance their careers. 
Thank you!
Admin AF.com
Click Here to Donate
Please read the Disclaimer on this page before downloading any software from this site. Please share this with your friends! Happy Downloading!
To Download, Install, Crack, or Patch the Softwares, Please "Turn off the Antivirus" and later turn it on after a complete installation. If you experience a problem in downloading any app or if the browser such as if the Chrome browser blocks any download while showing it contains a virus, then please ignore it and use another browser to download the software along with the crack or patch. Happy Downloading!
P.S. If any download link is not working or is broken, then please email us with the software's name at: info@abdullahfarhan.com 
How to Register and Download from Baidu Netdisk?
Some Softwares such as Microsoft Office, Microsoft Windows, Matlab, etc. are stored in Baidu Netdisk with links showing as (https://pan.baidu.com/…)
To download them, first, you need to register a Baidu Netdisk Account and Later login into that account to download the contents.
Note: Baidu Netdisk Installer is also provided here in Applications
Click the Following Button to See the Instructions on How to Register a Baidu Netdisk Account
Click the Following Button to Learn How to Download from Baidu Netdisk 
Apple Mac
Softwares
Please download the Mac applications below and inform us of any broken links..! Thanks
Windows PC
Softwares
Please download the Windows PC applications below and inform us of any broken links. Thanks
After installation, Go to https://pymol.org/edu/ to Free download the Student License with instructions
All the topics and resources that are offered on this site (including all pages, posts, softwares, and links) are for educational, learning, communication, and informational purposes only. In addition, the downloaded resources are all from the Internet and are only used for learning and communication. The copyright belongs to the original author. This site does not sell software, and it's just the hard work of collecting and organizing the software. If it is used for commercial purposes, please buy the genuine version yourself. The infringement caused by the failure to purchase and pay in time has nothing to do with this site.
1. We cannot guarantee the integrality and safety of the software or program.
2. Please check the virus before using. That's what you must pay attention to while using other net resources.
3. We are not responsible for the severe results of your system or your computer caused by the program supplied by the website.