Journal Impact Factor 2023-JCR Forecasts
Journal Impact Factor 2023-JCR Forecasts
Latest Journal Impact Factor Forecasts in 2023
The iNature editorial department predicts the impact factors of some major biological and medical journals based on the latest Web of Science data ( for reference only ). According to past experience, the accuracy rate has reached more than 90% (the predicted impact factor and the final impact factor fluctuate at 10%). However, in the end, it still depends on the impact factor results updated by the Web of Science every year in June. According to the partition table of the Chinese Academy of Sciences, there are 8 comprehensive journals in District 1, and the impact factors of Nature and Science remain high, exceeding 55; Research began to be published in 2018, and the latest impact factor is predicted to increase slightly. Due to the large number of articles published by Nature Communications, PNAS and Science Advances, the impact factor does not change much.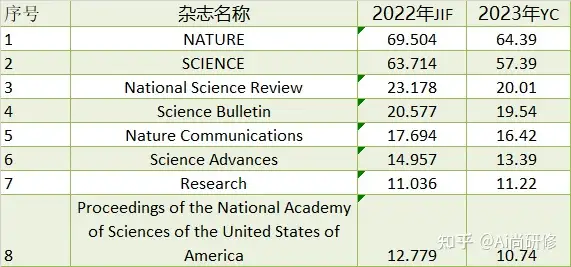 For the four top medical journals, the predicted impact factors are all over 100, the impact factor of the NEW ENGLAND JOURNAL OF MEDICINE has reached 171, and the impact factor of the Lancet has dropped significantly to 171.

For domestic journals, we found that the impact factor of Cell Research is expected to be 45, which remains relatively stable; Signal Transduction and Targeted Therapy is predicted to have an impact factor of over 40; Molecular Plant is predicted to exceed 25, which may be the highest impact factor of all plant non-review journals magazine. However, according to the observation of the editorial department of iNature, some domestic journals have published too many review and letter articles. Compared with other journals, there is still room for further improvement.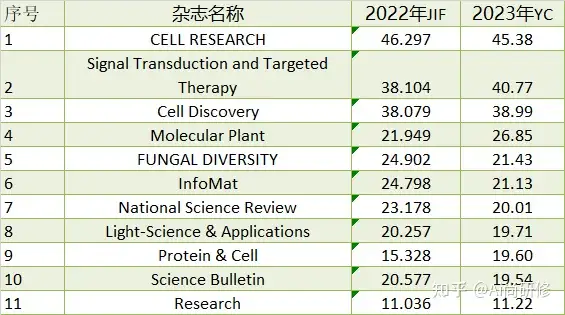 iNature predicts some of Nature and its sub-journals that we are more concerned about, which remain stable on the whole, and Nature Medicine (non-review category) has the highest impact factor.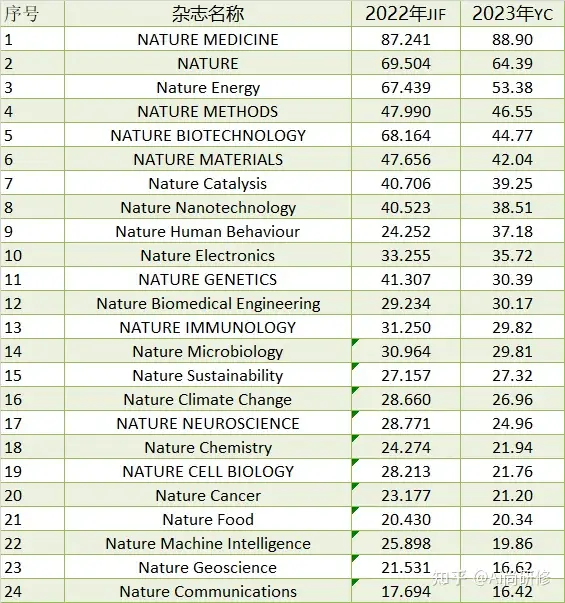 iNature predicts Science and its sub-journals, and the overall impact factor is lower.

iNature predicted some Cells and sub-journals that we are more concerned about. We found that except for a few journals with relatively large changes in the impact factors (such as Cancer Cell ), the impact factors of other journals are relatively stable.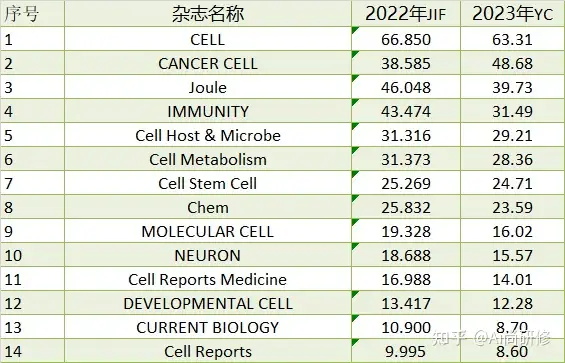 iNature also predicted some special issues that we are more concerned about. The impact factor of CA magazine will drop from 286 to 246, Blood will rise from 25 to 27; Molecular Cancer will drop from 41 to 38; Cancer Discovery will drop from 38 to 28; due to limited space, We list all 92 journals predicted. Due to the rush of time, if there are any mistakes, please inform the iNature editorial department in time. In addition, this impact factor prediction is for reference only and is not the final impact factor result.

It stands to reason that after December 31, 2022, the journal impact factor can be calculated. It will be affected by more complicated factors, such as publishers delaying the submission of paper data, which may easily cause incomplete paper and citation data. Therefore, JCR will lag for a period of time before publishing the journal impact factor and releasing the first edition in June every year.
Credits: iNature Official Page