Institution:The University of ArizonaLocation:Tucson, AZCategory:
Faculty – Agriculture – Environmental Science, Ecology, and Forestry
Faculty – Science – Biology
Posted:12/02/2020Application Due:Open Until FilledType:Full-Time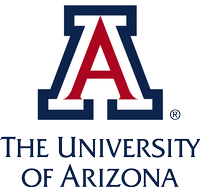 Posting Number: req3280
Department: Ecology & Evolutionary Biology
Location: Main Campus
Address: Tucson, AZ USA
Position Highlights
A postdoc position is available with PI Joanna Masel (http://www.eebweb.arizona.edu/faculty/masel/people/joanna/) at the University of Arizona in Tucson. Being computational, Arrangements to work remotely may be possible. This position would offer competitive NIH rates and the cost of living in Tucson is relatively low. This is a year to year appointment up to 2nd year contingent upon funding and performance. Start date is negotiable.

The question we want to answer is, as Kondrashov put it, "why have we not died 100 times over?" given the estimated high (U>1) prevalence of deleterious mutations https://doi.org/10.1006/jtbi.1995.0167. In current simulations of realistically high genome-wide deleterious mutation rates, relative fitness must constantly be renormalized so as not to be overwhelmed by a Muller's ratchet of fixations of small effect size deleterious mutations, even in large sexual populations.

Outstanding UA benefits include health, dental, vision, and life insurance; paid vacation, sick leave, and holidays; UA/ASU/NAU tuition reduction for the employee and qualified family members; access to UA recreation and cultural activities; and more!

The University of Arizona has been recognized for our innovative work-life programs. For more information about working at the University of Arizona and relocations services, please click here.
As a cost-saving measure related to the impact of COVID-19, Furlough and Furlough-Based Salary Programs have been approved by the Arizona Board of Regents. All new hires subject to the programs will be notified in accordance with adopted Furlough and Furlough-Based Salary Programs guidelines and will be required to comply with all measures. To learn more about the programs and whether this position is affected, please visit hr.arizona.edu/FY-2020-2021-Furlough-Program.
Duties & Responsibilities
We have devised a powerful new computational approach that can capture realistic linkage as well as realistically high population sizes and mutation rates for species such as humans. This postdoc's first task will be to finish adapting our relative fitness code to instead be grounded in absolute fitness. This will open up a variety of questions about population viability / mutational meltdown, reproductive compensation, and the best approach to modeling epistasis, depending on interests. Duties are to conduct research on one or more of these questions, publish papers in recognized scientific journals, and assist in supervising graduate and undergraduate students. Other duties may be assigned.
Minimum Qualifications
PhD in relevant field
Satisfactory publication record (including preprints)
Experience in computer programming, including both C and Python.
Preferred Qualifications
Prior experience in theoretical population genetics is preferred, although exceptionally strong computational scientists from highly quantitative backgrounds outside evolutionary biology will also be considered, as will non-theoreticians who can demonstrate deep understanding of theoretical issues.
FLSA: Exempt
Full Time/Part Time: Full Time
Number of Hours Worked per Week: 40
Job FTE: 1.0
Work Calendar: Fiscal
Job Category: Research
Benefits Eligible: Yes – Full Benefits
Rate of Pay: DOE
Compensation Type: salary at 1.0 full-time equivalency (FTE)
Type of criminal background check required: Name-based criminal background check (non-security sensitive)
Number of Vacancies: 1
Contact Information for Candidates
Dr Joanna Masel email: masel@arizona.edu
Open Until Filled: Yes
Documents Needed to Apply: Curriculum Vitae (CV) and Cover Letter
Diversity Statement
At the University of Arizona, we value our inclusive climate because we know that diversity in experiences and perspectives is vital to advancing innovation, critical thinking, solving complex problems, and creating an inclusive academic community. As an Hispanic-serving institution, we translate these values into action by seeking individuals who have experience and expertise working with diverse students, colleagues, and constituencies. Because we seek a workforce with a wide range of perspectives and experiences, we provide equal employment opportunities to applicants and employees without regard to race, color, religion, sex, national origin, age, disability, veteran status, sexual orientation, gender identity, or genetic information. As an Employer of National Service, we also welcome alumni of AmeriCorps, Peace Corps, and other national service programs and others who will help us advance our Inclusive Excellence initiative aimed at creating a university that values student, staff and faculty engagement in addressing issues of diversity and inclusiveness.
APPLICATION INFORMATION
Contact:The University of ArizonaOnline App. Form:https://arizona.csod.com/ux/ats/careersite/4/home/requisition/3280?c=arizona